Warzone Idle beta is still in full swing! As a reminder, this beta is open to everyone, even if you're not a member. If you'd like to be among the first to play it, make a post in the Warzone Idle Open Beta Signup Thread!
Update 5.04.4
Since the beta started, I've been hard at work at improving the game. I appreciate all the feedback from everyone who is playing it!
Today launches the 18th update to the game. Today's update is live on the website now. The iOS and Android apps will skip this version and get these features in the next update.
Army Number Zooming
When zooming in on the map in the web version of Warzone (UJS client), the army numbers now shrink. This helps improve spacing when things are cluttered.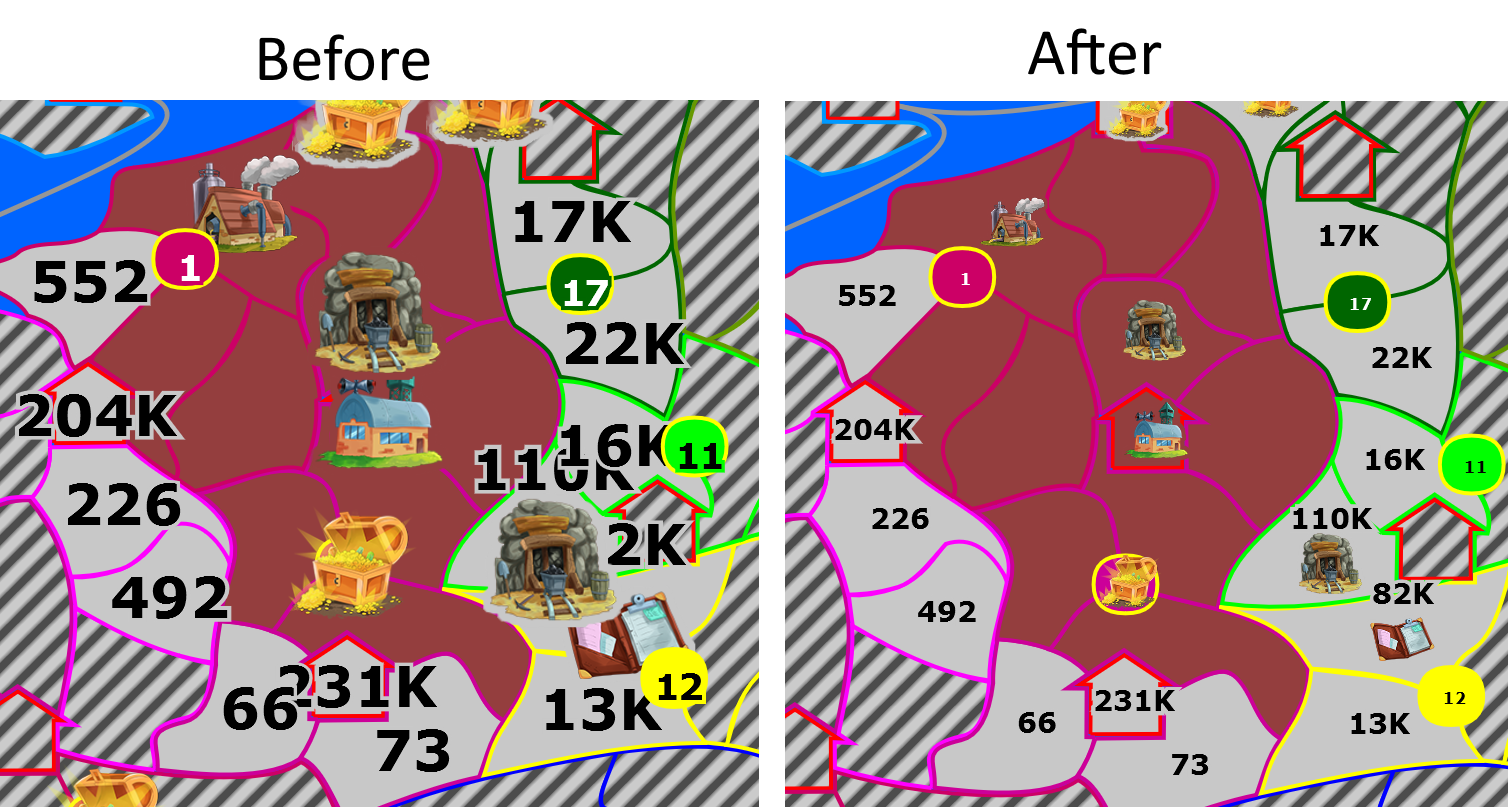 This feature has existed in the iOS and Android versions of Warzone for a while, but now players who play on the web version can enjoy it too!
Other Changes
– Idle: Resume buttons on the main menu now include the level name. You may need to start a new level before it will appear.
– Idle: Clicking "Play" next to a level you have in-progress now resumes that level instead of trying to start a new copy.
– UJS: The draft locator indicator circle now moves with the map properly as you pan or scale the map.