Clan Wars have been going strong for two months now! Back in March, Warzone got a new feature that allows clans to engage in competition for rewards like Warzone coins or Warzone Idle boosts. This is unique amongst Warzone's competitions since all games are played in real-time, unlike most others which are multi-day. To play, you just need to be in a clan and open the Clan Wars page when a timeslot is active, which happens every 4 hours.
Clans are given out territories on a map to signal how successful they are. Here's what the map looked like for Season 2: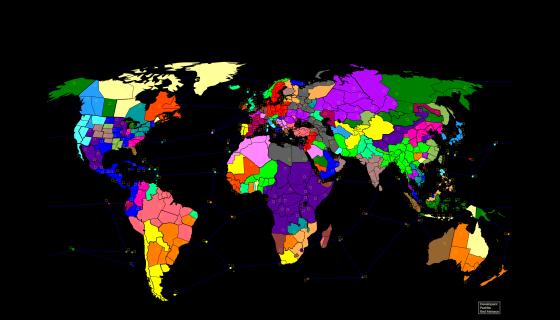 Season 3 has just recently begun. Good luck to all participants!
New Templates
Recently on the forum, the community has been voting on new templates to add to Clan Wars. As decided by you, the winners of this vote are Guiroma and French Brawl!
These templates are being added to the mix immediately. They have a chance at showing up on any timeslot that has three or more templates. The number of templates available to a timeslot is based on how many people participated in that timeslot over the past 10 days.