Warzone has just been updated to version 5.20.1! This blog post describes what's changed.
This update is live now on the website at warzone.com, as well as the standalone apps. The iOS/Android apps will receive this update in the coming weeks.
3d Maps Preview for Members
As teased in the YouTube video, Warzone now has a new map rendering engine that allows it to render maps in 3d!
In the previous update, 3d maps were only available to member map makers, but now it's available to all members and also available to use in the core game! If you're a member want want to try it out, you can check the "3d maps" box in the settings. This checkbox only appears if you're a member, and is only available in the Unity app (standalone, iOS, or Android), and of course only appears if you have version 5.20.1 or higher.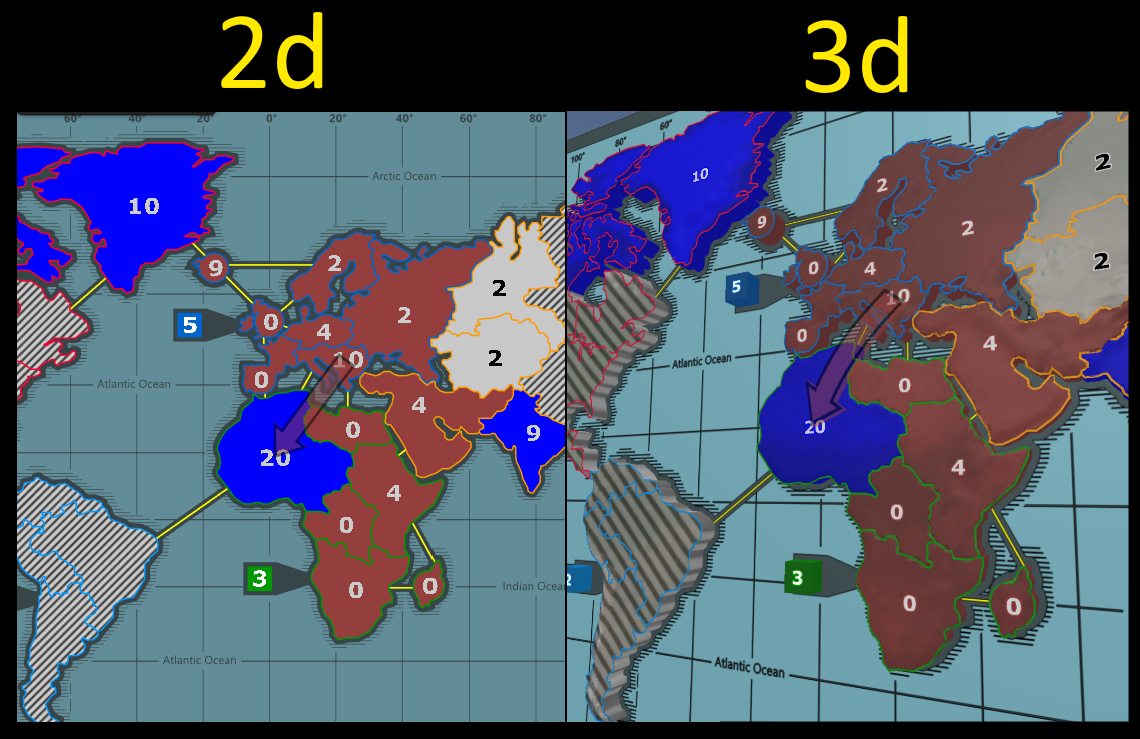 Other Changes
– All: The list of players to choose for the destination of private chat is now sorted.
– Unity: Added free camera option to map preview.
– Unity: Fixed hit detection on 3d maps.
– Unity: Fixed 3d map objects with cut-outs sometimes not rendering the cut-outs.
– Unity: Fixed bonus links not appearing for newly added bonuses in the map designer.
– Unity: Fixed the top right menu and game menu from being too small on high-scaled screens.
– Mods: Fixed a bug that caused an error if a mod played a spy card between teammates.
– Website: Fixed not being able to enter negative overridden bonuses.