2 things!
1) Agreed with Knyte. Make it so you can customize the commander value. Same for the gouddamn bomb card damage.
2) Can't use Commander and 1 army must stand guard together. That's fine, but...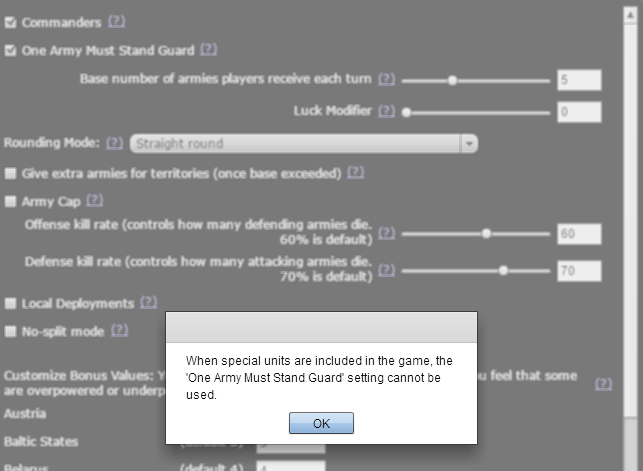 He refers to commanders as "special units".
Does that means that... There'll be MORE of these units?
#THEHYPE!!!