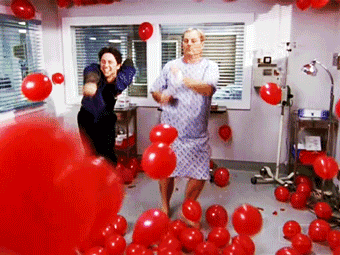 Hello everybody!
On September the 8th it will officially be 10 years since the beginning of WGL!
The first tournament was played on September 8th 2012:
https://www.warzone.com/MultiPlayer/Tournament?ID=3003
Of course, we want to celebrate this!
We will have a special tournament on Thursday the 8th!
It will be a 1v1 tournament on the same template that the first 10 WGLs were played.
We will continue the celebrations on Saturday, with a long-awaited team tournament. We'll be doing a 2v2!
So grab your friends, contact your family and make sure they are ready for it on Saturday!
The stream on Thursday will start between 19.00 and 19.30 CET with the tournament being opened 2 hours beforehand!
Alexclusive has been nice enough to offer a nice coin prize for the tournament!
The times for Saturday will be made known in time, but there's nothing set in stone. Expect it to start in the evening for CET, same time or a bit later as the tournament on Thursday.
---
Welcome to WarGamingLive
For those who are new to WGL, this was a weekly real-time tournament series hosted and live-streamed by experienced warzone players with in-depth analysis and commentary. Nowadays it's no longer weekly, it's whenever we bother. The broadcast (stream) is hosted on twitch.tv, chat participation is encouraged.
You can find earlier WGL streams at:
https://www.youtube.com/user/WarGamingLive
https://www.youtube.com/playlist?list=PLjxyPjW-DeNUNWCqlOchKmibziGO4Kofr
https://www.youtube.com/playlist?list=PLk0jrEOSQPUK7_tKBXSRc4Z59vPNcQvFv
The 10th anniversary of WGL is happening on the 8th of September
The stream will start between 19.00 and 19.30 Central European Time (1 / 1.30 pm EST), with the tournament starting at 19.30 but being open to join at least 2 hours beforehand!
Template: Strat ME 16% WR
Example tournament:
https://www.warzone.com/MultiPlayer/Tournament?ID=3003
Livestream will be hosted at
https://www.twitch.tv/min34
Past hosts and commentators of WGL: Lolowut, Mythonian, Fizzer, Dunga, x, Hedja, Reza, Robespierre, Trollusa, Mian, kcscrag, Miyagi, TheWarlightMaster, Gui, Dom365, Fridge, Latnox, Pushover, Peixoto, Szeweningen, Gnuffone, Sephiroth, Beren Erchamion, The Swimming Potato, Aura Guardian, Nackickwind, jz, Prabster Realm, Gustave II, ps, master of desaster, Master of the Dead, Farah, Jefferspin, Timinator, Styxie, Super Smoove, MarkusBM, Glamorous, PanagiotisTheGreekFreak, Cowboy, Min34, Alexclusive, AI, Joi179 and many more!
WGL historic stylesheet:
https://docs.google.com/spreadsheets/d/1r4WkcSrxSqyBXP7Z9l9kwrfU-SvpU5J2YTSkMm-KOls/edit#gid=0
Edited 9/6/2022 18:55:26