Ok, so here is where I think you are going wrong when using create games.
First, you are able to reach the page below right. Then you can only select the 'predefined' templates. As shown in the gif.
Now, if you look next to the drop down, at Customize Template, and check that box. Then you can create any* game with any* settings.
*Provided it's unlocked.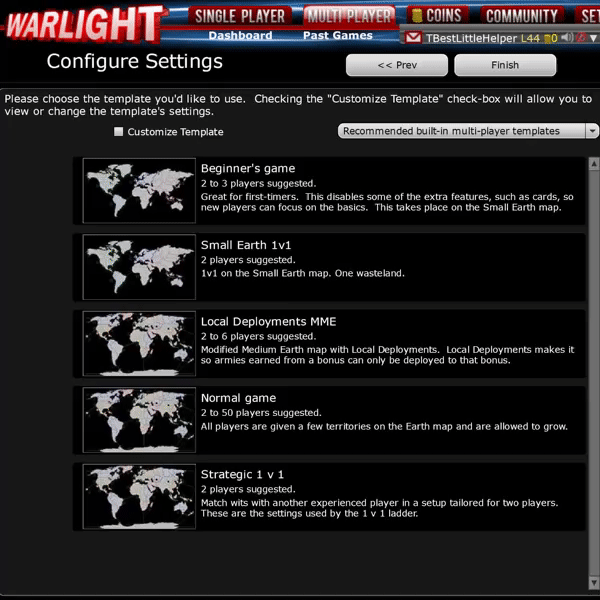 Also before reaching this step, you should have the option of selecting 'Custom' which basically is the same thing as Customize a template, except that a template starts with other default settings, depending on template.
Edited 6/12/2017 19:30:05