Hello everyone. In email I am talking to Fizzer because I would like to see new colors added to the shop in settings where you can change your primary and secondary color.
Right now the options are Tyrian Purple, Mardi Gras, Royal Blue, Wild Strawberry and Smoky Black. I myself have purchased Royal Blue as I really like this color, and would consider buying more.
I played a 40 player FFA some time ago and noticed there were actually many more colors available that weren't listed in the shop, and I liked quite a few of them: Goldenrod, Artichoke, Rainforest, Peach, Pink Lace, etc are all quite fine colors that I would love to see become available.
I could tell Fizzer which of these colors I like the best, but I thought it would also be a good idea to ask the community themselves which of these colors they most prefer and start a poll, so that is exactly what I did. Please take one minute to vote on the poll below, and look at these images to see the other color options.
It was hard for me to snap all of the colors in an easy way, so I took two screenshots so you all can see the colors before voting.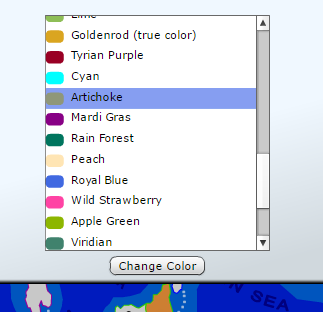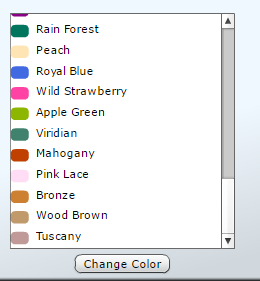 If Images break click manually.
https://i.gyazo.com/49501a158dca4139ee0d8b2426bdc173.png
/
https://i.gyazo.com/9c2e46d7370e099bb2f6bc6e4a499991.png
And here is the poll, it is multiple choice so please vote for all of your favorites. Thanks a bunch!
http://www.strawpoll.me/11561203
Edited 11/2/2016 22:01:00