This is my 4th or 5th iteration of getting a Skip Level despite having all levels already unlocked (accessible/playable).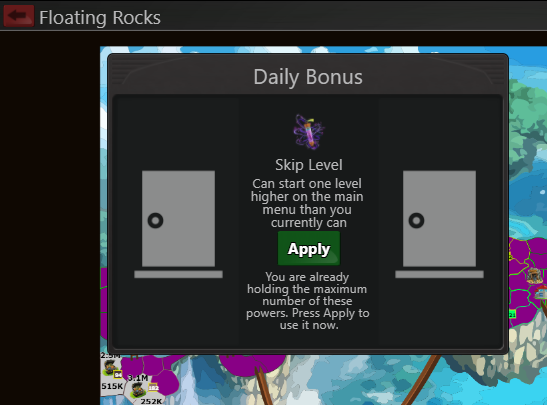 Are these Powers being wasted? Or am I proactively unlocking future maps should they ever be created?
Fizzer has said that Daily Rewards won't give you rewards you don't need/can't use - not sure if this is exception or not? I know that rule applies to Fog Busters.