Welcome to Division C and D, to keep it simple I will post both of these in this thread.
Clan League Sheet :
https://docs.google.com/spreadsheets/d/1G1TD9gmSyHr6UZHFb0r2YoEph82LlCIKEy55EPGcLP4/edit?usp=sharing
Division C
Blitz
Illuminati
Very Important Weirdos
The Wizards
HAWKS
Brothers in Arms

Division D
Celtica
The Avengers
USSR
For Division C I will be creating the game individually based off of a schedule probably created on Sundays assuming work schedules don't change. For division D all games will be created at once sometime this week.
As far as the the way the schedule will be created every game will follow the same
schedule :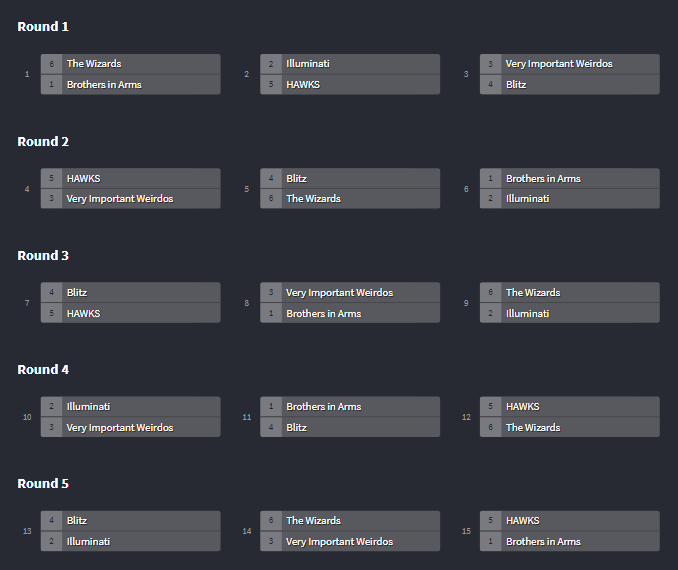 Day 1
Round 1 and Round 2
Day 21
Round 3
Day 42
Round 4 and Round 5
If you have any questions please let me know!
Edited 7/14/2019 15:51:21