This would be such an awesome feature! Like, it doesn't even look bad!
(The 5's are not wastelands, but for the sake of the argument, pretend they are)
FAQ: Yes I hacked WL to make this happen!*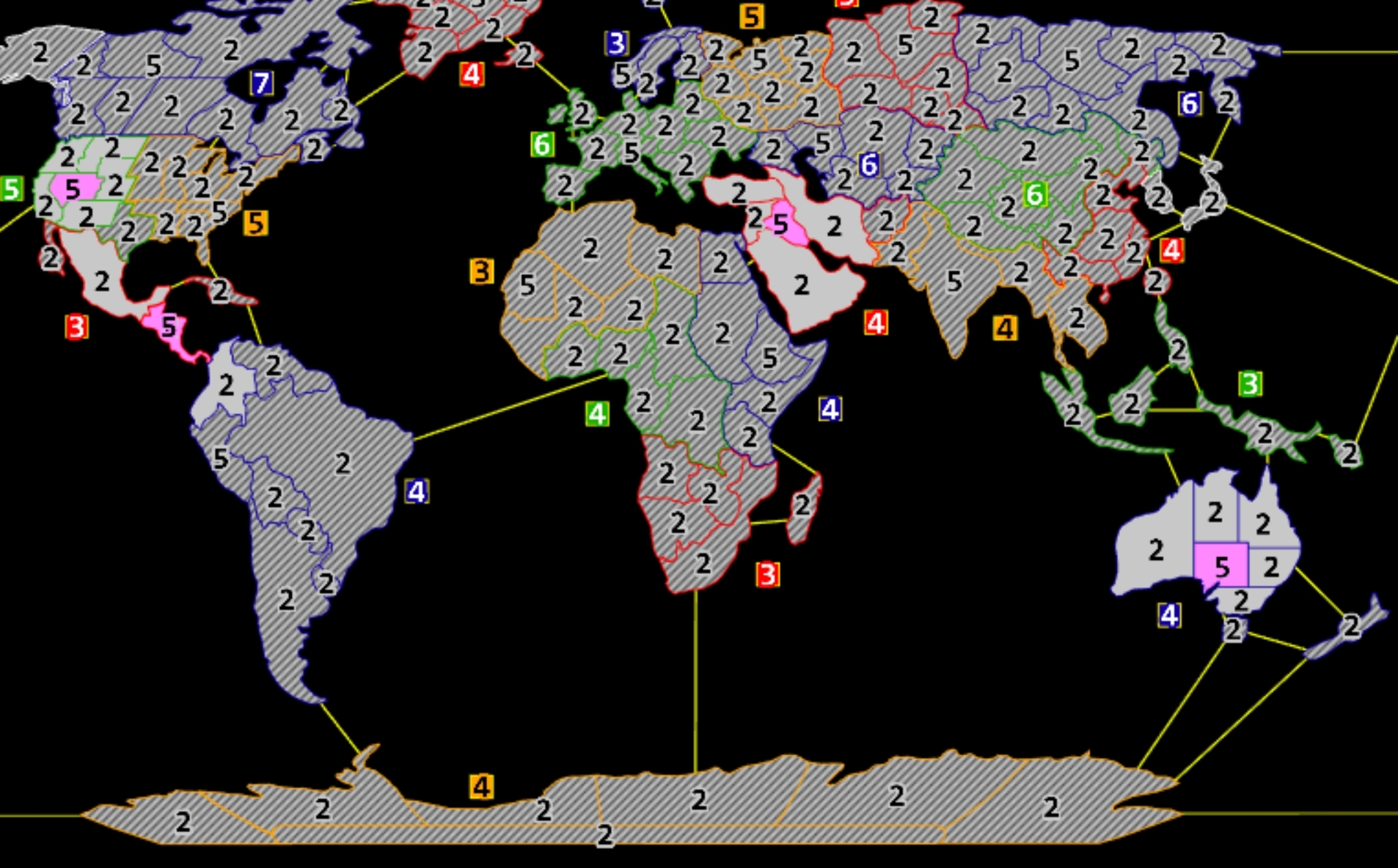 *It's a bug I found/made ;) If you are curious there is a 2nd map in this picture. Alas, the map being the same all you see is the armies on top of it.
@Fizzer, If you happen to read. I made a mod that gave all but 1 of the player's, 0 Territories at Server_StartGame.lua . So the map and game loads, but when the AI tries to do anything it errors out. However, the game has already loaded the map. (I can go back to the menu with the map in the background.) In other words, it is a bug a mod made.
Edited 5/18/2017 20:25:56