Well, not to diss on other countries' use of the Metric system (even I, as an American, wish the whole world used the Metric system. It'd be easier), but putting the month before the day seems logical to me. April first is quicker and easier to say than the First of April.
Also, Liberia and Myanmar use the Imperial system too.
Here's a waffle-eating American.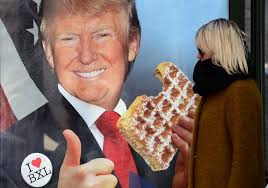 Edited 4/2/2017 00:14:48