[quote="[NTM]Stern_McCrays"]I am Stern McCrays I am here to run for election in [NTM] as I just joined today and look forward to being the president of [NTM] on this Sunday there shall be an Election where there will be four candidates which are listed here and pictures!
Andross 1167: Andrew I meant *cough* *cough* I have a tendancy to say Andross. (A picture of andrew
)
Vee el Yin Yang: Who is this ILLEGAL IMMIGRANT he of represents China and the mexicans noticeably by his name must be stopped and abolished from [NTM] rule and you should vote me as I am a perfect American (A picture of Vielle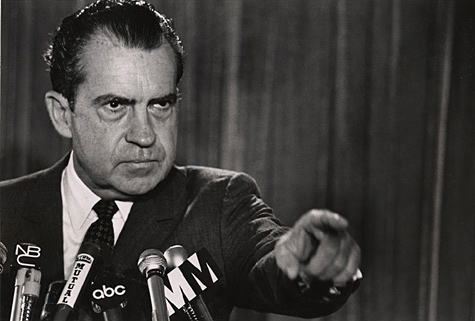 )
Stern McCrays: Am I the only clean person here well ask Vee El Yin Yang illegal immigrant who is CLEAN as Vielle is a corrupted greedy pig. (A picture of me
)
Corndog: Who names their person CORNDOG is he a liberal vigilante who is secretly stalking you and making up lies to support Vielle for the upcoming elections? Who knows as he supresses the oppossition of [NTM] and I am here to put a stop to that. (
)
You should vote for me! Vielle is a secret person who has these secret group in [NTM] known as the SECRET SERVICE dun dun dun and who is supporting him behind this well John of the secret brainwash soceity (A picture of John
) And the symbol that represents the SECRET SERVICE OF [NTM]
It is a symbol meaning Secret Service with a triangle that represents the 3 secret goals known as ATTACK THE OPPOSITION and SUPPORT THE TYRANNY OF [NTM] and next, but not least is the RESPECT THE AUTHORITY. I will promise if I get elected we shall have a [NTM] BREAK DAY that will be held every Sunday and a new formation known as the NRA The Noob Recognization Association where we recognize the newbies and help them out to a better and more successful [NTM] life. My next promise on my Agenda is to uncover the full secrets of Vielle here is an example of one of his most daring secrets.
CHATLOG READ CHAT 5/6/2013---------------------
CHATLOG USERNAME Vielle: I have a plan to make us all rich Hahahahahah!
CHATLOG USERNAME Andrew: Shall we discuss?
CHATLOG USERNAME Vielle: I shall use a plan that shall enforce a full authority right and shall use a secret scheme to make us rich and tha plan is to stage some hacks to form a secret bondage of hackings that shall make us look as if we were hacked and then Corndog no doubt will have to give us lots of money to repay for the losses. I will hire professional hacker Steve Wozniak to do the hacking and have all the blame on a made-up Chinese Hacker named Tou Long.
CHATLONG USERNAME Andrew: I agree.
CHAT SHUTDOWN------------
Now Vielle is just trying to corrupt us all with false lies and all that silly nonsense! So I plan to put a stop to this and secure [NTM] and help it for the rest and for all! My full agenda is listed here.
The true story behind how Vielle won the election and created [NTM]: He forced it that is how and scared everyone.
What really happens inside the house of Vielle.: He is faced with finger disease and lives with diabetes day by day.
Is vielle a homosexual?: The answer is Obviously Yes, but noone will believe me because they are so brainwashed.
Does Vielle really play NitroType: No he hires off-shore Chinese Slaves.[/quote]
[quote="[NTM]Stern_McCrays"]Hi I am Stern McCrays I am not a terrorist. Vielle and his secret Brainwash society known as the Secret Service is one of hte many secret groups he has. The next one I would like to explain is Vielle and his secret League of Nations.
CHATLOG READ CHAT 5/6/2013---------------------
CANNOT BOOT UP CHAT 5/6/2013------------------
CHATLOG READ CHAT 5/6/2013----------------
CHATLOG USERNAME NTMVielle: How is my secret June 2nd plans going
CHATLOG USERNAME NTMAndrew: The people believe we have been hacked now to become rich off of goods from Corndog mwhahahha
CHATLOG USERNAME APPLESteveWozniak: What do I get out of this
CHATLOG USERNAME Andrew: Nothing now we shall frame you for doing the hacks and you shall be put in jail forever mwhahahha
CHATLOG USERNAME ATLWildcat: Now I shall order some fake paypal cards for our own benefit hehehehehe
CHAT SHUTDOWN------------
That is one of the many groups Vielle works with now another yet unclassified group known as the Illuminati which is the world that controls you and I am here to EXPOSE the Illuminati and Vielle. The Illuninati is the media they are Fox they are CNN they are everywhere, but I must put a stop to that and Vielle and the Illuminati's secret unguessable yet powerful site known as wikipedia.com which cannot be hacked because the Illuminati pays people NOT TO HACK THEIR SITE. This is all prooven information. Vielle is the sole reason for declaring war on Iraq he claims "By secretly attacking Iraq we could trick the public and say that we invaded Iraq because of the presence of Moon Nazis on Middle Eastern soil and that Moon Nazis are the true cause of 9/11 and the June 2nd attacks on [NTM] to trick the public into a war with Iraq and the Moon Nazis. Our next step is a war on Canda which is secretly working to stop the Illuminati and ruin our plans on a war on [ATL]."-Vielle
But who is the leader of the Illuminati well it is the popular war figure secretly in disguise known as by his real name Karl Von Ben Huchs (
) we had to declare war on Nazi Germany or else they would become too advanced and made the secret of mankind "The Quantum Automobile" with Karl's growing Volkswagen industry it would secretly then make the ultimate vehicle which Germany desired and was secret to the public, but that was a secret name for it was the really known DOOMSDAY DEVICE that could start A minature Big Bang times 2 and this secret project was made to stop the Illuminati forces on Andromeda which Vielle works at and controls.
The Illuminati's next step is to brainwash children to vote for the nemesis of the world Vielle and who is doing this well that all knowing figure The Beatles (
) which they secretly worked with the Illuminati and then was plotted against by Anti-Illuminati forces that would soon inject cancer into George Harrison after failing a Assassination and then while John Lennon was shot by Anti-Illuminatist Mark Chapman which exposed the Illuminati. Next Justin Bieber is the person we must all thank for truly exposing the Illuminati while in his disguise and if he is in his real form known as Barney (
) he exposed the Illuminati and helped save mankind.[/quote]
Edited 10/13/2013 04:18:48