Greetings warlights
Welcome to the next of post of Fun South African Fact. Today it's the South African flag. For those of you who don't know what it looks like:
As you can see there are several colours, now most countries would have the country associate different symbolism with the different colours but not SA, where the colours are open to interpretation. The 6 different colours do however coincide with the coined term "Rainbow Nation", coined by the former Archbishop Desmond Tutu.
The black, gold and green interestingly are the colours of the ruling party, the ANC. The flag also has remnants of the Transvaal flag. Before the unification of South Africa, the country was actually 3 separate countries. The British colony, Oranje Republic and the Transvaal republic. Both Oranje and Transvaal were Boere republics that were resisting British rule.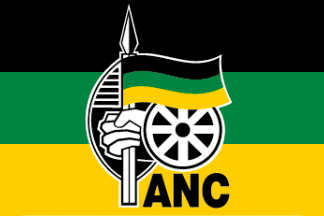 Whats interesting to note is how the former flag of SA was based on the Oranje flag and now it looks more like the current Dutch flag. For those of you who don't know the Dutch Oranje flag was changed to look more like the French flag. Hence it is the French flag on its side, this was after a war was lost to France.