Hello,
after reading the 'How to make a great map' guide on the Warlight wiki, I have got stuck on this part: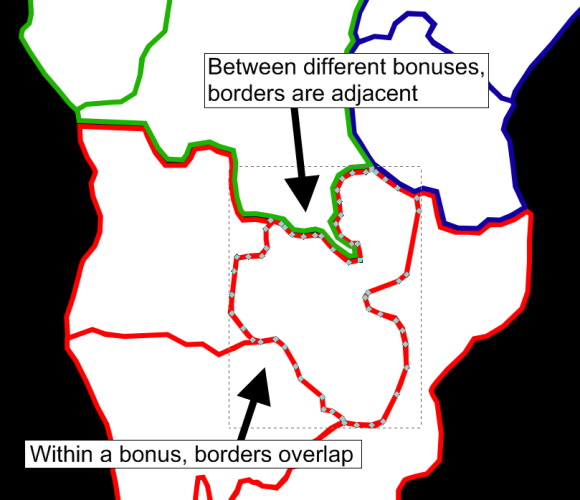 What I've been doing is drawing my whole map, then drawing the borders inside the map and then using the division tool to split each territory apart, which has worked fine.
What I'm now trying to do is move the borders that are in different bonuses apart slightly so you can see each border line as above, however this is leaving horrible gaps, or part of the border is adjacent while other parts are overlapping the adjacent border and makes it look horrible.
My questions are how do I get this right? Is it just a case of playing with the inset command and then tidying it up? Should there be a gap when you move the borders, are should the lines just be touching each other?
Many thanks for your help, if there is an easier way than manually doing all of this I would appreciate the help.
Cheers