Smelters/Crafters
From Warzone Wiki
Smelters and Crafters are assets you can find on territories in a Warzone Idle game. You can configure them by accessing the Smelters/Crafters tab at the bottom of the screen.
Each smelter or crafter should be configured to work on a single recipe. You can find more recipes by searching the map.
[edit]
Instructions
Refer to the following images for a description on how smelters and crafters work: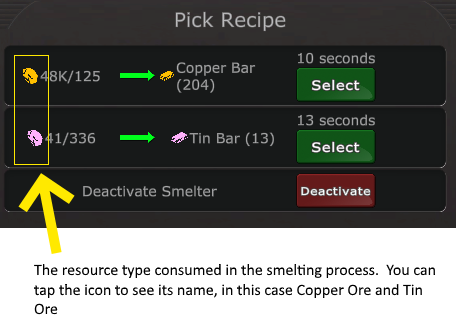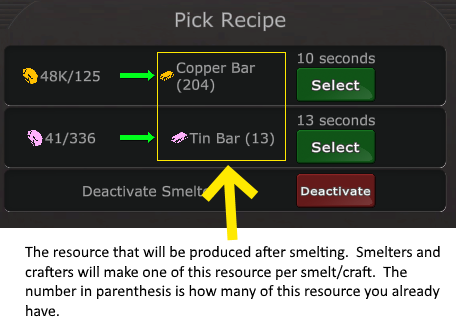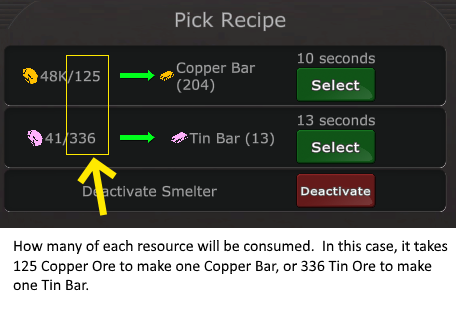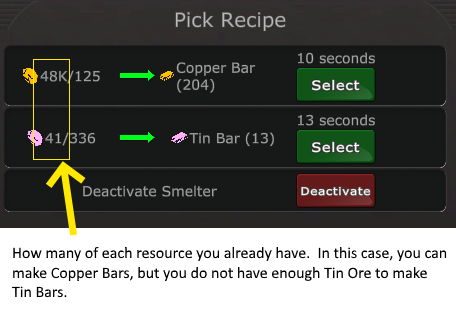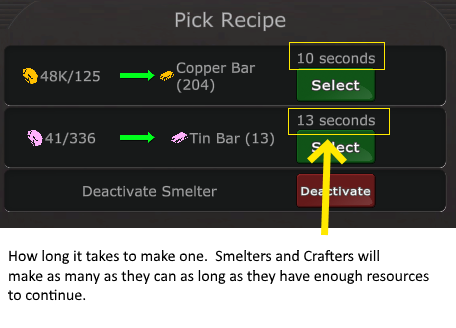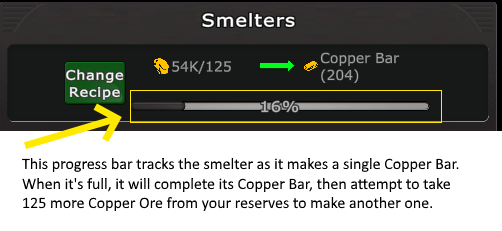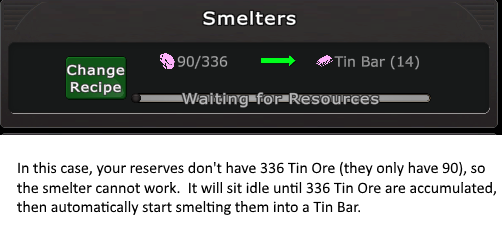 Note that recipes are different for every level.
[edit]
Changing Recipe
If you change the recipe of a smelter or crafter while it's in the middle of smelting or crafting, the resources it was working with will be refunded to you.