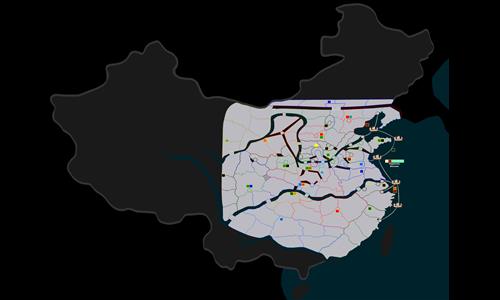 Ancient China II
Unlocks at level 47 or with the
Mega Maps Pack
#Real World
Created by
Guiguzi

(
all
)
Went public on 6/5/2013
Number of ratings: 54
Average rating: 3.3518 / 5
150 territories, 42 bonuses, 2 distribution modes
Description
Ancient States of the Central Plains 中原國家.

Compare with "China: Warring States": http://warlight.net/Map?ID=3670.
Reviews
Review by
otinanaimail
on 4/3/2014.
nice
0 out of 0 people found this review helpful.
Review by
Nathan

on 6/7/2013.
It's fun. Lots of chokepoints make for interesting strategic choices. I am concerned that the player who starts in the center on the 5-team distribution modes is at a severe disadvantage: he gets waxed rather quickly.
0 out of 1 person found this review helpful.