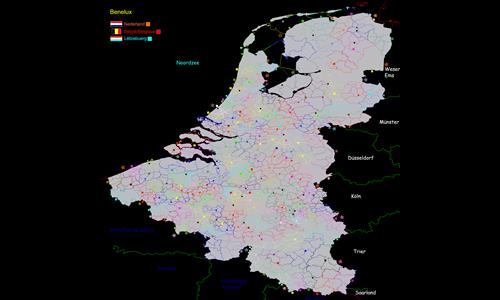 Benelux Huge
Unlocks at level 10 or with the
Mega Maps Pack
#Real World
Created by
[NL] Willem van Oranje
(
all
)
Went public on 3/19/2014
Number of ratings: 117
Average rating: 3.9059 / 5
999 territories, 253 bonuses, 3 distribution modes
Description
This map territories are based on the "gemeenten" from the Netherlands, Belgium and Luxembourg in 2014. The bonusses are based on the "arrondissementen" and "COROP regio's"

Each territory has at least 1 small bonus with less than 10 territories in total, which makes it everywere easy to start in the game. To make it more excitement, bigger bonusses can be earned by expanding and taking a Province (star bonusses).

If you have suggestions or feedback, please let me know.