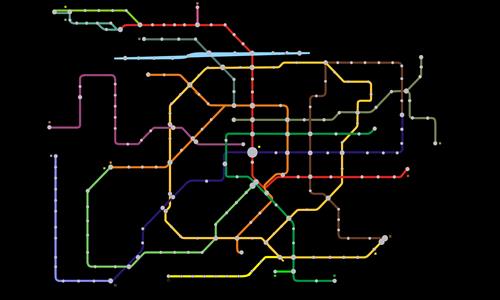 Taipei MRT
#Novelty
#Real World
Created by
Saitor
(
all
)
Went public on 8/12/2013
Number of ratings: 43
Average rating: 2.9767 / 5
233 territories, 18 bonuses, 0 distribution modes
Description
The Taipei Metro, more commonly known as the MRT (Mass Rapid Transit or Metro Rail Transit) or formally as the Taipei Rapid Transit System, is a rapid transit system serving metropolitan Taipei in Taiwan. The system is built and operated by the Taipei Rapid Transit Corporation (TRTC) and consists of 97 stations and 112.8 km (70.1 mi) of revenue track. The system carried an average of over 1.78 million passengers per day in December 2012.
The Taipei Metro is Taiwan's first metro system. Since it first began operations in 1996, the system has been effective in relieving some of Taipei's traffic congestion problems.[8] The system has also proved effective as a catalyst for urban renewal, as well as increasing tourist traffic to outlying cities such as Tamsui. Conversions to existing railway lines were made to integrate them into the metro system.
By wikipedia
Reviews
Review by
Cintoast
on 8/15/2013.
A good map, tends to get bogged down into a war of attrition in the middle, but the multiple tracks keep the player on their toes.
Response by map creator
Saitor
on 8/27/2013
thank you :D
2 out of 2 people found this review helpful.
Review by
Walter
on 10/6/2013.
This map is so complex that with the very small locations, you can see your armies from the zoomed out view. You spend the entire game scrolling around in circles checking on everything. I like the strategy involved, but won't ever play it again due to its size issues.
1 out of 1 person found this review helpful.