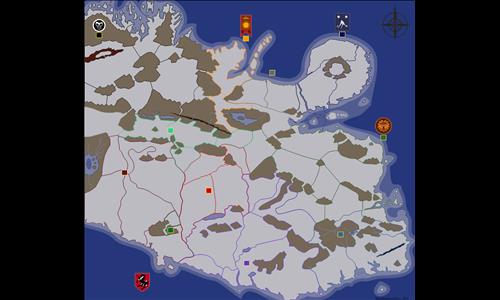 Magnamund
Created by
Jicil
(
all
)
Went public on 5/12/2013
Number of ratings: 62
Average rating: 3.5 / 5
56 territories, 11 bonuses, 0 distribution modes
Description
A fantasy map based on the "Lone Wolf" books world.
Reviews
Review by
rkkell
on 5/13/2013.
Reviewing the match history showed how unbalanced the bonuses are. After capturing 2 of the main bonuses early, there was never a challenger that even came close. Might try balancing the bonuses better for more interesting matches - beefing up the Darklands to 8 rather than 6 might have made it a bit more even.

Response by map creator
Jicil
on 5/18/2013
Right : the map is small and that make bonuses very significant. I should probably make a bigger version to make it more balanced.
3 out of 3 people found this review helpful.
Review by
Mark The Destroyer
on 12/21/2013.
Like the use of mountain paths
0 out of 0 people found this review helpful.