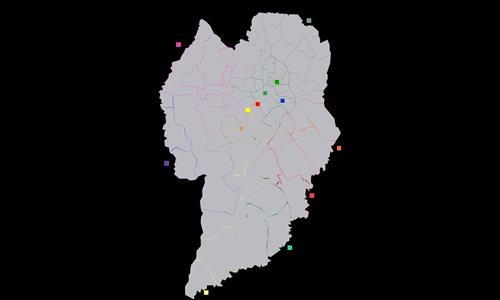 Curitiba
Created by
GBaby
(
all
)
Went public on 6/14/2016
Number of ratings: 18
Average rating: 2.4444 / 5
79 territories, 13 bonuses, 0 distribution modes
Description
The city of Curitiba, Brazil.

Thanks to the testers: Frost, General Chu, Jefferspin and Brénainn.

Map created by GBaby and Victor-y.
Reviews
Review by
Andalorium
on 10/2/2016.
The borders where so rough I could not which territories naturally connected. It made planning ahead hard, and the map is very unbalanced with a couple small bonuses at the bottom and huge territory bonuses at the top that take too long to get before whom ever got the bottom bonuses takes over.
0 out of 0 people found this review helpful.