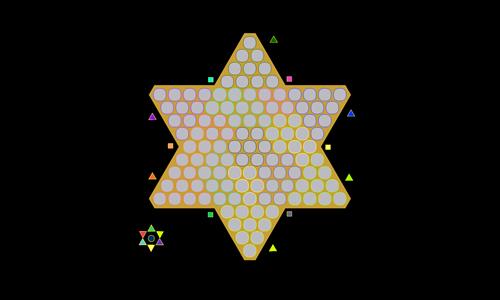 Chinese Checkers
#Novelty
Created by
itsme
(
all
)
Went public on 4/14/2013
Number of ratings: 138
Average rating: 3.2173 / 5
121 territories, 19 bonuses, 10 distribution modes
Description
Territories connect just as they would in the real Chinese Checkers.

Best with 6 Players (one for each point of the star - choose corner distribution).
Works just fine with less though .

Use the scenario distributions aka 3v3, 2v2, or 1v1
Otherwise I recommend the Corner Distribution and make it so each person only starts with one territory for best play.