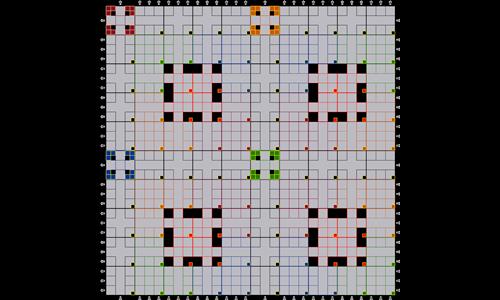 Squared !
#Novelty
Created by
kendou
(
all
)
Went public on 4/4/2013
Number of ratings: 86
Average rating: 3.593 / 5
676 territories, 144 bonuses, 11 distribution modes
Description
This map is specially design for 2 and 4 players/teams.

Note that there are four multipliers. Each of them multiply 12 bonuses, you can set this by editing bonuses.

I try to make some distributions that allow you to create differents games with this map. You can also change in and out-of-distribution neutral armies to create some special gameplay :
- You can block or restrict areas with many out-of-distribution neutral armies, using the "All but castles" or the "All but roads" distributions
- You can use roads as walls with random few doors using the "Roads" distribution, with only one or two random starting territories for each player, and many armies for in-distribution neutral territories.
- You can of course enjoy the scenarized distributions for two or four players/teams

Have fun and please send feedback, suggestions, for next versions or new maps.