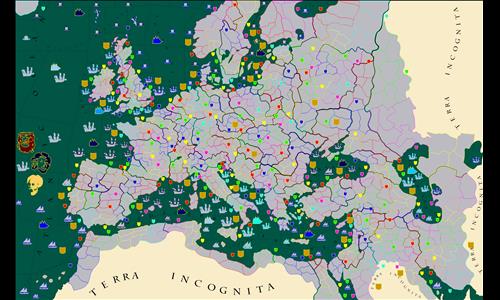 Europe 1066 AD
Unlocks at level 21 or with the
Mega Maps Pack
#Real World
Created by
Moros

(
all
)
Went public on 2/17/2013
Number of ratings: 460
Average rating: 4.0673 / 5
956 territories, 300 bonuses, 2 distribution modes
Description
This map is almost completely fictional. It's based on the game Crusader Kings I, and the various kingdoms, empires, sultanate and tribes shown there were never existing at the same time. I only named the map 1066 AD because:
A: It is the year you start in in the original game.
B: It's to emphasize it's similarities with Europe 1648 AD.