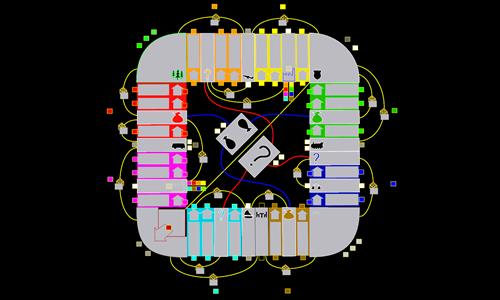 Financial War
#Novelty
Created by
Gwy
(
all
)
Went public on 10/1/2012
Number of ratings: 52
Average rating: 3.1923 / 5
85 territories, 102 bonuses, 9 distribution modes
Description
Very Tactical Map : Check how it works before playing !

Financial war in tourist industry, gain control of the most visited area of the whole earth (Based on monument popularity 2009, without entertainment parks).

You will have to cumulate territories by color with negative bonus before you can gain benefits from them by building hotels.
You can also control factories and transport compagnies.
And may gain various bonus with Traders, Lawyers, Mafia, Ecologists...

Use abandon/blockade and gift cards.