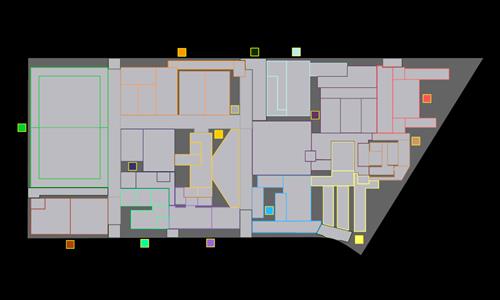 Colégio Santa Cruz 2012
#Local
Created by
Epic Eric

(
all
)
Went public on 6/12/2012
Number of ratings: 56
Average rating: 3.0714 / 5
87 territories, 15 bonuses, 6 distribution modes
Description
My first map, based on a high school in São Paulo - Brazil as it was by the start of 2012. Enjoy!

I recommend you play this one in 3 or 4 FFA or 2v2.

It includes balanced bonuses for entire buildings (or parts of each one, since two of them are quite big), and for specific parts of the highschool, plus one greatly rewarding bonus if you manage to capture every single gate.