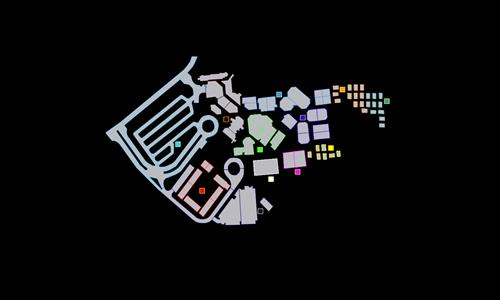 Gateway High School
Created by
fabulinus
(
all
)
Went public on 8/25/2010
Number of ratings: 42
Average rating: 2.4523 / 5
87 territories, 12 bonuses, 2 distribution modes
Description
Gateway High School, the battleground for the war between IB and Gen Pop that will take place on 12/21/12.
Reviews
Review by

[REGL] Pooh

on 2/23/2017.
Not only do the connections make no sense, there are no lines to depict where the connections are. Should never have become an official map.
2 out of 2 people found this review helpful.
Review by
Krulle
on 8/29/2013.
Nice idea, but most paths are not obvious.
Some are even downright unlogical.
E.g. I missed the following paths, where territories touched:
Southern Parking <-> Western Student Parking
Bus Drive <-> Southern Bus Loop

and in one case the territories are linked, although there is a territory in-between:
Pcik Up <-> Front Office
1 out of 1 person found this review helpful.
Review by
Andalorium
on 3/24/2012.
fun map to play man this school has a lot of portables
2 out of 3 people found this review helpful.