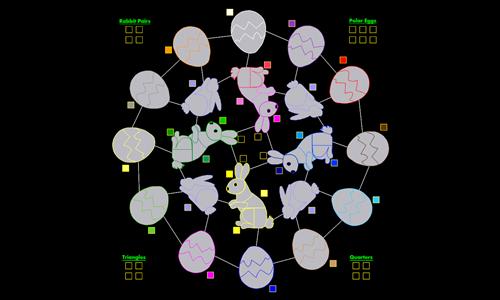 Easter Islands
Unlocks at level 11 or with the
Mega Maps Pack
#Novelty
Created by
Muppet
(
all
)
Went public on 3/29/2012
Number of ratings: 89
Average rating: 3.528 / 5
88 territories, 50 bonuses, 9 distribution modes
Description
This map is intended to be a bit festive and fun, while still providing opportunity for incredibly customizable tactical battles. Check out the distributions, throw in some cards, and enjoy!

Note: There are quite a few more bonuses available, I've set them to 0 as the default. I suggest changing them to 3 if you would like to use them.

Note 2: Yes, I know there is actually an Easter Island. Even if someone creates a map of it, I sincerely doubt there will be any confusion.