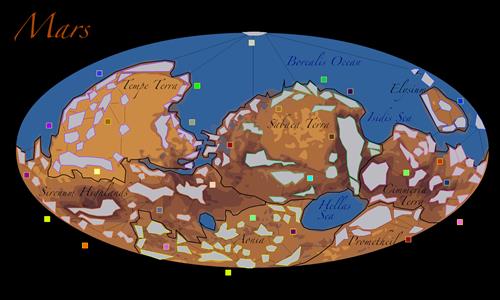 Terraformed Mars
#Fictional
#Space
#Real World
Created by
Boudicca
(
all
)
Went public on 4/1/2012
Number of ratings: 174
Average rating: 2.5517 / 5
133 territories, 27 bonuses, 0 distribution modes
Description
Many hundreds of years in the future humankind has managed to terraform Mars. But, it is still a hostile place. Traveling, let alone surviving, is a difficult task and few paths exists between territories. Freezing desert winds, lack of water and traitorous terrain await your armies. Good luck!

This is my first map. I wanted to provide a medium sized map with a unique feel and theme. Constructive criticism would be much appreciated.

Please note: The territories are *loosely* based on present day geographical features along with a few made up names. It is not exact. Enjoy!