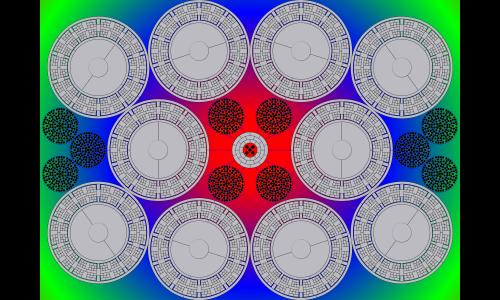 400-4000
Unlocks at level 53 or with the
Mega Maps Pack
#Novelty
#Fantasy
Created by

William Duan

(
all
)
Went public on 2/1/2023
Number of ratings: 9
Average rating: TBD (needs 10 ratings)
4000 territories, 1465 bonuses, 3 distribution modes
Description
Sequel to 200-4000, for a perfectly balanced 400FFA scenario with no advantage to any player. Not as perfectly symmetric as 200-4000, due to space limitations. Generated entirely with code.

Distributions are available for 400FFA, 100FFA, and 10FFA.

*When Fizzer releases 500FFA I'll make another map :)
Reviews
Review by
Pharos

on 2/5/2023.
I hate this map but I LOVE it!!! Big fan of maps with big territory numbers. Be prepared to invest some time and brain power when playing this map but it's worth the effort. I think the bonus structure works well and play a big part in strategy.
Response by map creator

William Duan

on 2/6/2023
Thank you for the review!
1 out of 2 people found this review helpful.