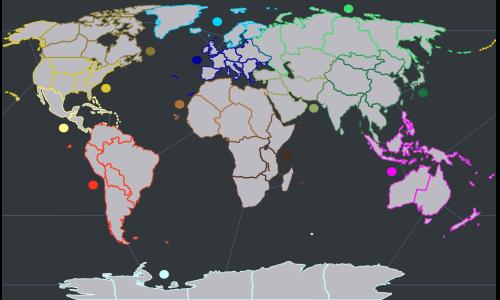 Risk 2.0
Unlocks at level 27 or with the
Mega Maps Pack
Created by
Koen27
(
all
)
Went public on 1/10/2023
Number of ratings: 8
Average rating: TBD (needs 10 ratings)
69 territories, 13 bonuses, 0 distribution modes
Description
Risk 2.0 by Koen27

(my 16th map)

My attempt to improve the Hasbro's Risk map
Reviews
Review by
RainB00ts
on 1/17/2023.
Its a 4* map for me. I spotted one error: East Africa is called 'Venezuela.' I think this could be a better map if you connected the Pacific US and/or Hawaii to Alaska to keep the bonus contiguous. I also suggest putting in a territory for Mesopotamia (split Arabia) to have more going on in the center of the world. That would make it a 5* map.

Update: it looks good, I changed my rating to 5
Response by map creator
Koen27
on 1/14/2023
I have added all your suggestions, thanks for your review
2 out of 4 people found this review helpful.