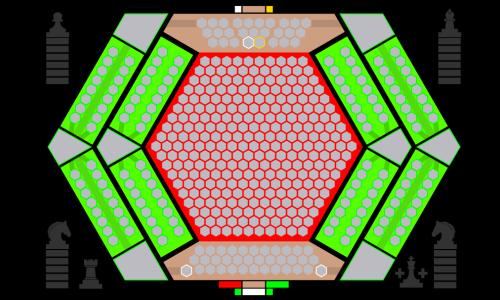 The Battle Arena
#Novelty
#Strategic
Created by
Koen27
(
all
)
Went public on 1/10/2023
Number of ratings: 19
Average rating: 3.2105 / 5
470 territories, 39 bonuses, 0 distribution modes
Description
The Battle Arena by Koen27

(my 15th map)

This is an update of my 'The Arena' map.

It can be used for melee tournaments or gladiator fights or anything else you want to do in The Arena.
It is originally a Game of Thrones related map.

!!!
Highly recommended to only play carefully made custom scenarios for rp or combat purposes so that you know that the combat is fair.

!!!
Highly recommend setting all bonuses to 0 before starting a game. Give the combatants a certain amount of armies/strength and go with that.
Reviews
Review by
Aaron
on 4/10/2023.
nice
0 out of 0 people found this review helpful.
Review by
Olaf
on 1/12/2023.
The bonusses are not easy to understand and to follow after
Response by map creator
Koen27
on 1/14/2023
Yeah it's not meant to be played as a standard game
0 out of 2 people found this review helpful.