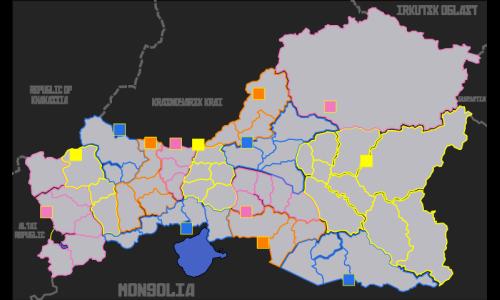 Tannu Tuva
#Real World
Created by

Nikitan
(
all
)
Went public on 11/10/2022
Number of ratings: 20
Average rating: 3.7 / 5
59 territories, 14 bonuses, 0 distribution modes
Description
The road network is fragile in Siberia. In many rural places, you can almost smell the next town, but there isn't a paved road that leads there. Villagers can wade across, but your armies cannot.
Reviews
Review by
Gincompetent

on 1/23/2023.
I like the separation between territories, but it's difficult to see. maybe add something that distinguishes it more, or make the breaks more visible.
1 out of 1 person found this review helpful.
Review by
LarryK
on 1/25/2023.
The 'lack of roads' makes this an interesting and challenging play.
0 out of 0 people found this review helpful.