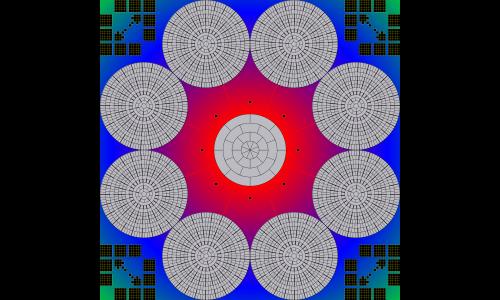 200-4000
Unlocks at level 49 or with the
Mega Maps Pack
#Novelty
Created by

William Duan

(
all
)
Went public on 8/30/2022
Number of ratings: 15
Average rating: 3.8 / 5
4000 territories, 1112 bonuses, 4 distribution modes
Description
4000 Territories for 200 players for an enormous FFA! Perfectly balanced (as all things should be); no one has an advantage! Also possible for a balanced 40FFA. Have fun!
Reviews
Review by
Pharos

on 8/31/2022.
I'm not solid on this rating. There is an interesting strategy to this game. I play this game with block cards that gives it an interesting twist.
0 out of 0 people found this review helpful.
Review by
Jose
on 9/23/2022.
I will say I am a huge fan of this map's concept, a gigantic version of the circle bases map. However, the current version makes a stalemate a realistic possibility, if the game gets down to players or teams owning the full circle and getting deadlocked because both sides have comparable income because the each circle has only one point of entry. Not to mention, because there is only one entry/exit point on the large circles, any game running on it will take a very long time to complete.

Having connections between the outside areas of adjacent circles (ie: outside area of G-51 to H-15 and G-15 to F-51) would avoid this outcome because instead of one chokepoint, it becomes 3 or 5.

A lesser concern, the lines connecting the large circles to the center ring gives the impression its the outside area, and not the very center of the circle that connects. Personally, I think it would be better if both the center and the outside area closest to ring both connect
0 out of 0 people found this review helpful.
Review by

David Stephenson IV
on 9/12/2022.
glitchy
Response by map creator

William Duan

on 9/14/2022
Can you let me know where? It'll really help me fix it.
0 out of 1 person found this review helpful.