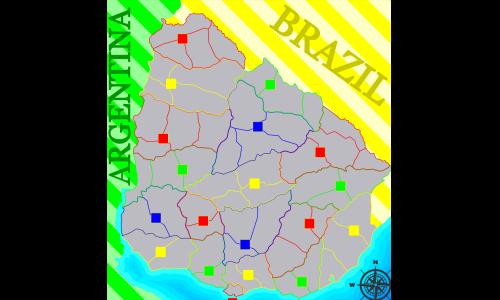 Uruguay Small
#Real World
Created by
Apcolbenson
(
all
)
Went public on 10/5/2022
Number of ratings: 14
Average rating: 3.7142 / 5
55 territories, 19 bonuses, 1 distribution mode
Description
A map of Uruguay with the departments as bonuses and the largest cities in each area of the departments as territories.
Reviews
Review by

Seleukos
on 10/11/2022.
Nice map! The background colours seem a bit bright, but that may be just me.

There's a connection between territories that don't appear to connect: Cardona and San Jose de Mayo.
1 out of 1 person found this review helpful.