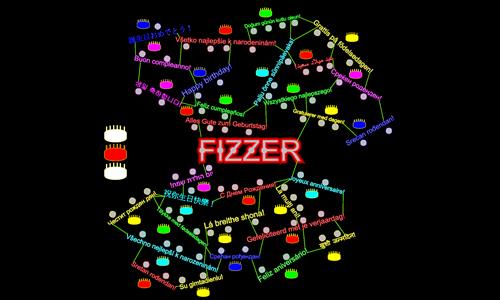 Happy birthday Fizzer!
#Novelty
Created by
Moros

(
all
)
Went public on 3/24/2012
Number of ratings: 50
Average rating: 3.04 / 5
84 territories, 33 bonuses, 2 distribution modes
Description
I made this map to celebrate his 30th birthday. The text "Happy birthday!" is translated in the 30 languages the most Warlight-players know! And Fizzer is of course in the middle, because he connects those players from across the world!
With thanks to RvW for the original idea of making a birthday map, and his great help in the development and testing of it.