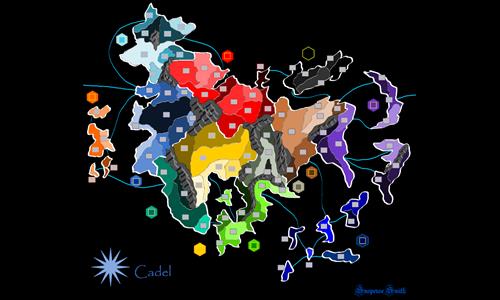 Throne of War
#Fictional
Created by
Suspense
(
all
)
Went public on 3/31/2013
Number of ratings: 56
Average rating: 3.2321 / 5
86 territories, 12 bonuses, 0 distribution modes
Description
The world of Cadel is plunged into war as the Twelve Realms splinter and each of the factions fight for supremacy.

Thank you for the feedback, everyone. I took a lot of risks with this map. I would like to make a second map of this world that is perfect. I lost my testers... they all got wives and kids now. The more feedback I get, the more improvements I can make.

Thank you for the reviews already given. If you want to see this fully functional and playable, add me as a friend and let me know if you're willing to help test this.

Also, a book is in the works that this map is based on.

Again, thanks for the support. You guys are awesome.