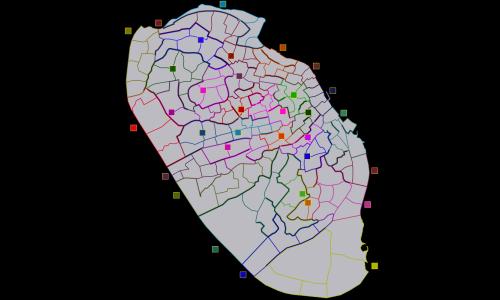 Wexford Town, Ireland
#Local
#Real World
#Strategic
Created by
boxCatalogue
(
all
)
Went public on 2/17/2023
Number of ratings: 12
Average rating: 3.1666 / 5
171 territories, 33 bonuses, 0 distribution modes
Description
A map of Wexford Town in South-east Ireland.
Reviews
Review by
(deleted)
on 2/23/2023.
§ All my critical opinion of this map: The map it's almost good at appearance because, most of the time, there is a black space (difficult to see) that hinders the rationalization of the strategy that anyone use it and the bonuses are equal or hyperbolized compared to the number of territories of such bonus but it can be a good thing because, according to my experience in this map:, not in a one against one game (I think), a counterattack on a retreat to the neutral territories can be a possibility on this map. That's all, thanks for your attention.
3 out of 3 people found this review helpful.