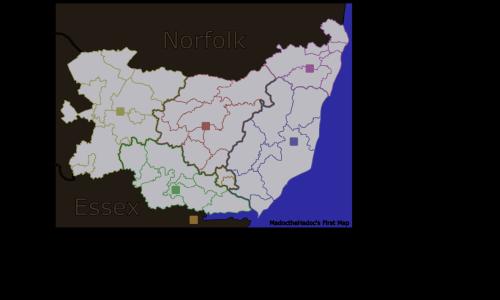 Suffolk County (UK)
#Real World
Created by
Madocthehadoc
(
all
)
Went public on 11/19/2021
Number of ratings: 17
Average rating: 3.4705 / 5
43 territories, 6 bonuses, 0 distribution modes
Description
A large map of Suffolk based on the council election boundaries, some changes are made from reality for playability.
Reviews
Review by

AbsolutelyEthan

on 11/23/2021.
Good job on your first map!
3 out of 3 people found this review helpful.
Review by

Seleukos
on 12/26/2021.
I'm not fond of the large bonuses but otherwise the map is well designed and interesting.

I do wonder a bit about the empty space around it, though. Perhaps the svg size was set too high or else the svg scale was not set to 1.
0 out of 1 person found this review helpful.