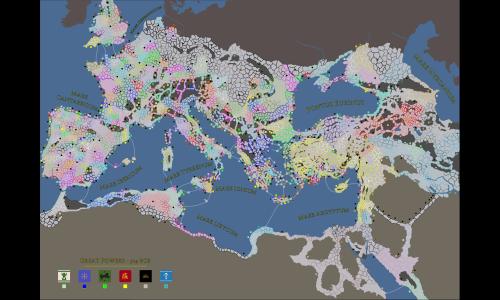 Imperator Rome
Unlocks at level 30 or with the
Mega Maps Pack
#Real World
#Europe
Created by

[NL] Goldtank

(
all
)
Went public on 10/25/2021
Number of ratings: 72
Average rating: 4.2222 / 5
4000 territories, 820 bonuses, 0 distribution modes
Description
This map is based on the game Imperator: Rome.
Imperator: Rome is a grand strategy wargame developed and published by Paradox Interactive. Set in the tumultuous centuries from Alexander's Successor Empires in the East to the foundation of the Roman Empire.

Production of this map started at the beginning of September 2021 and ended halfway October 2021.

Special thanks to Seleukos for the graphics!