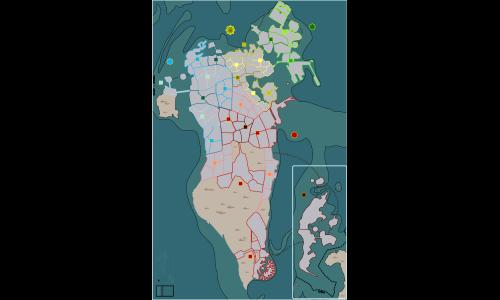 Bahrain
#Real World
#Asia
Created by

Seleukos
(
all
)
Went public on 9/29/2021
Number of ratings: 16
Average rating: 3.875 / 5
120 territories, 30 bonuses, 1 distribution mode
Description
Bahrain may be a small country but it's rich in natural resources and well connected in the world. Urban sprawl in the north gives way to palaces, air bases, oil fields, and open desert in the south.
Reviews
Review by

AbsolutelyEthan

on 9/29/2021.
A lot of the detail here is subtle. I like that the super bonuses are kept low. Good work.
Response by map creator

Seleukos
on 9/30/2021
Thanks!
4 out of 4 people found this review helpful.