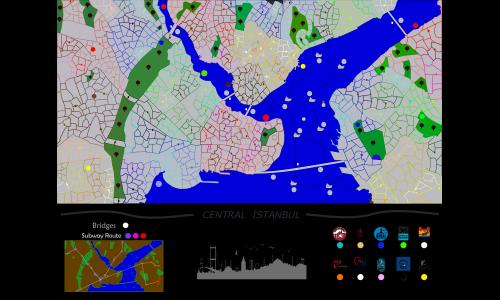 Central Istanbul
#Real World
Created by
crowlin
(
all
)
Went public on 9/3/2021
Number of ratings: 75
Average rating: 4.28 / 5
1031 territories, 216 bonuses, 2 distribution modes
Description
A detailed and realistic map of central Istanbul. The territories are based on real districts of central Istanbul. The map includes ferry and SUBWAY routes.

v1.1 changes:
Added subway route artwork
Added subway bonuses
Added bonuses for large regions

v1.2 changes:
Fixed the connection bug depicted by Nathan
Added bonuses for bridges
Added bonuses for smaller regions

Please comment on your experience and the changes you want on this map. Have fun!