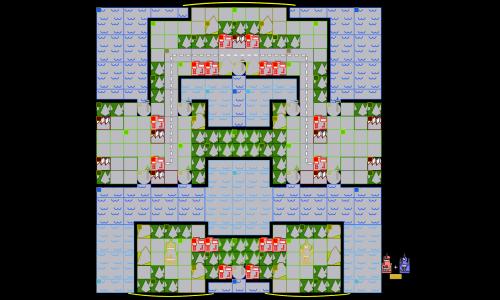 Advance Wars : Hat Harbor
Created by
Rinnosuke
(
all
)
Went public on 8/27/2021
Number of ratings: 18
Average rating: 3.3888 / 5
300 territories, 87 bonuses, 3 distribution modes
Description
Based off an Advance Wars (2001) Versus map of the same name.

Perfect for having a Wars flair while playing Warzone.

Works very well for a commerce game.

If the distribution of territories is chosen to be random, the bonus for having both HQ needs to be disabled.

Changes :
Version 1.1 - Rebalancing bonuses and removing overlap between bonus links
Version 1.2 - Added two -1 bonuses at the plains without any bonuses in version 1.1.