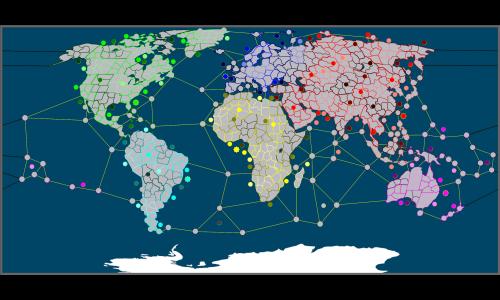 Heavier Earth
Unlocks at level 9 or with the
Mega Maps Pack
Created by
Anavasi
(
all
)
Went public on 11/24/2021
Number of ratings: 18
Average rating: 4.0 / 5
580 territories, 121 bonuses, 0 distribution modes
Description
This is Heavy Earth, but even heavier. I've took inspiration from both RA's Final Earth and Grundie's Earth.

NOTE: Just on the off-chance that this ends up as one of the levels of the Single-Player route, if you try to rate a level, you rate the map instead. Keep that in mind if the level this map is in is one you don't like.
Reviews
Review by
[NL] Goldtank

on 12/3/2021.
I loved this map when playing it as a test game.

It's not small, nor too big. I give it a 5 out of 5
4 out of 4 people found this review helpful.
Review by
wisecrab2000
on 12/31/2021.
love this map! thanks for making it!
0 out of 0 people found this review helpful.