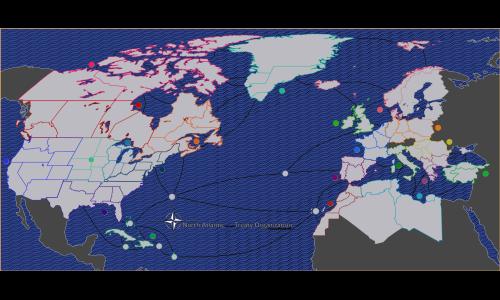 North Atlantic
Unlocks at level 14 or with the
Mega Maps Pack
Created by
pronunciationphreak
(
all
)
Went public on 6/1/2021
Number of ratings: 21
Average rating: 4.1428 / 5
105 territories, 21 bonuses, 0 distribution modes
Description
nobody said this was nato
Reviews
Review by
AbsolutelyEthan

on 6/1/2021.
I may get ratio'd for this, but this is the beast map to feature the Atlantic Ocean of all time.
3 out of 3 people found this review helpful.
Review by
Save_The_Marsh
on 7/11/2021.
This map was so good i domgmadgab
2 out of 2 people found this review helpful.
Review by

Seleukos
on 6/7/2021.
Fun map, well made. Some of the territory choices are questionable, though. The neutral ones to the east have very little utility in the game; the Caribbean Islands are not in NATO (at least in our world); nor is North Africa for that matter; and Greater Bulgaria makes me think this is a Bulgaro-centric alternate history.
Response by map creator
pronunciationphreak
on 6/8/2021
Should've read the fine print. It says "North Atlantic (not really) Treaty Organization". This means that it doesn't really line up to NATO. I didn't lie to you.

And yeah, I knew I was probably making a weird decision making Bulgaria larger to connect to West Turkey instead of Greece. Don't worry, this isn't a map of the Greater Bulgarian Empire.

Yeah those territories are useless.
0 out of 1 person found this review helpful.