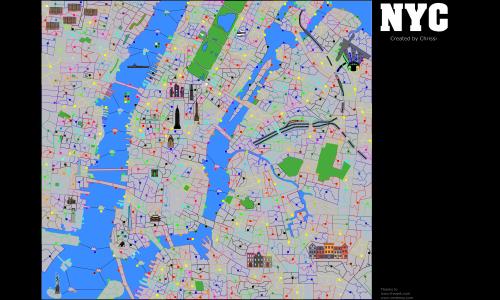 New York
#Real World
#Local
Created by
Chrissi

(
all
)
Went public on 6/8/2021
Number of ratings: 64
Average rating: 4.0625 / 5
1852 territories, 593 bonuses, 0 distribution modes
Description
There are 10 fields that contain a blue circle. These fields represent airports or train stations that are connected to each other.

There is a plane flying from LaGuardia Airport in the direction of Newark Liberty International Airport and another plane in the direction John F. Kennedy International Airport.
The airports Newark Liberty International and John F. Kennedy International are not on the map.