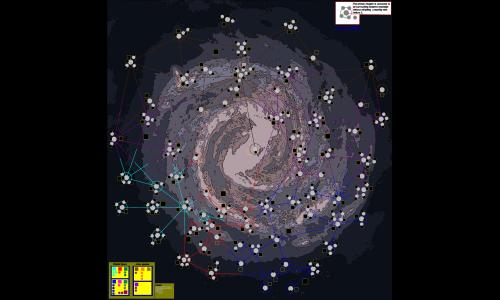 Mass Effect small diplomacy
Unlocks at level 49 or with the
Mega Maps Pack
Created by

{Canidae} Kretoma

(
all
)
Went public on 4/21/2021
Number of ratings: 14
Average rating: 3.7142 / 5
207 territories, 306 bonuses, 0 distribution modes
Description
Based on the canon Mass Effect lore with small tweaks and addition of fan content from "Cerberus Daily News Wiki", "Daias Asari Wiki" and "Mass Effect Continuation Wiki" where it made sense and was fleshed out enough.
Reviews
Review by
Dan Douglas

on 7/27/2021.
Fantastic map, good visuals and great for 2 player or 10 players. Strangely there are no ratings showing for it, but I give it a strong 5 stars.
4 out of 4 people found this review helpful.
Review by
Andalorium
on 2/7/2022.
wonderful art, easy to understand, great map.
0 out of 0 people found this review helpful.