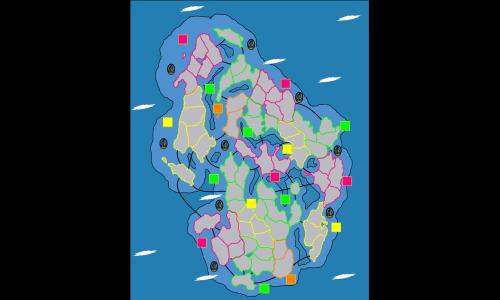 Xperisia
Unlocks at level 3 or with the
Mega Maps Pack
Created by
joeydavis761

(
all
)
Went public on 6/28/2021
Number of ratings: 20
Average rating: 3.95 / 5
67 territories, 17 bonuses, 0 distribution modes
Description
Xperisia is a Romantic 1v1 strategy map I busted out with some smooth chemistry going on. Nice contact points. My main goal is balance with a Random Warlords game. Hopefully, I achieved this for y'all.
Reviews
Review by

Lionheart

on 6/28/2021.
Nice small map!
It's well balanced with a good gameplay!
Response by map creator
joeydavis761

on 6/28/2021
Thanks, and it means a lot!
3 out of 3 people found this review helpful.
Review by
Keith
on 7/17/2021.
Great smaller map; plays really fast.
Played with 6 players and it rocks from the get-go.
Nothing fancy and no surprises.
Well drawn out borders and no guessing.
I enjoy this one for quick, short matches when I dont have a lot of time.
A+++++
0 out of 0 people found this review helpful.