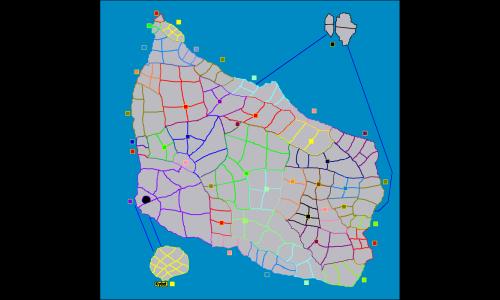 Bornholm
Created by
(Jura)ssicPark
(
all
)
Went public on 1/14/2021
Number of ratings: 18
Average rating: 2.9444 / 5
185 territories, 44 bonuses, 0 distribution modes
Description
The Clash of Tuna
Reviews
Review by
pitulnik
on 1/27/2021.
The biggest plus of this map is depiction of region that was never depicted in details before(smaller Danisch island). Territory names are also made quite good, combination of the reality and humour.
Negatives: border lines are blurry, it looks really unsightly.
Territory bonuses are totally imbalanced. Having two bonuses worth 5 next to each other, one from six and the second from three territories is almost always a really bad idea.
Conclusion: The map has a considerable potencial but I cannot recommned this version.
0 out of 0 people found this review helpful.