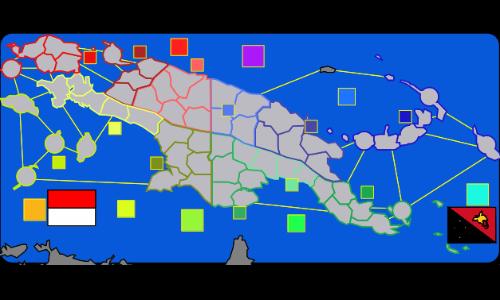 New Guinea [island]
#Real World
Created by

Nikitan
(
all
)
Went public on 1/4/2021
Number of ratings: 22
Average rating: 3.4545 / 5
60 territories, 20 bonuses, 6 distribution modes
Description
The world's second largest island, split between Indonesia and Papua New Guinea, this island is massively covered in rainforest, having a lot of natural resource potential. Colonised by three European countries in the colonial ages, today it still awaits unification.

A strategic map with full balancing on all four sides. My first try at map balancing. Feel free to give constructive critism :)

First map of 2021! Happy new year!
Reviews
Review by
Aaron
on 2/7/2023.
nice
0 out of 0 people found this review helpful.