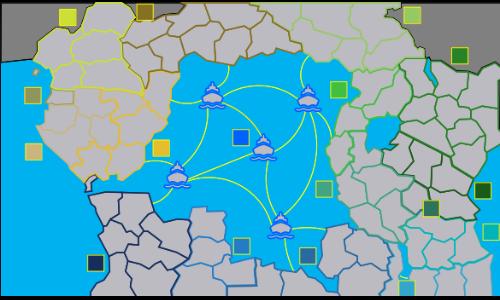 the DR Sea
#Fictional
Created by

Nikitan
(
all
)
Went public on 12/21/2020
Number of ratings: 46
Average rating: 3.9347 / 5
81 territories, 17 bonuses, 6 distribution modes
Description
What a perfect name for if the DR Congo suddenly became a sea.

Credits go to my imagination for the map idea and Seleukos for assisting the creation of this map.

Check out the Warzone Mapmaking Discord Server if you haven't already. Link should be buried somewhere on reddit or something, if not just DM a famous mapmaker for the link. It's an excellent server of lots of help and friendship.